Akra V
November 04, 2021 - December 31, 2023
Rest 'N Taste
Services included in the unique Gastronomy Package offered by Akra:
Open buffet breakfast at Panora Restaurant
Dinner at Asmani Restaurant including starter - main course – dessert (click for menus)
You are invited to a pleasant open buffet breakfast at the Panora Restaurant with gluten-free and vegan options, as well as many delicious breakfast foods that suit your taste.
Blending traditional Turkish cuisine with modern touches; Asmani, where the distinguished dishes of world cuisines are interpreted differently, takes you on an adventure of taste accompanied by a magnificent view with its fresh and high quality product content.
Within the Gastronomy Package, you must make a reservation at least two days in advance for the dinner at Asmani Restaurant.
Please do not forget to indicate your desired reservation date for Asmani in the "notes" section when making your room reservation.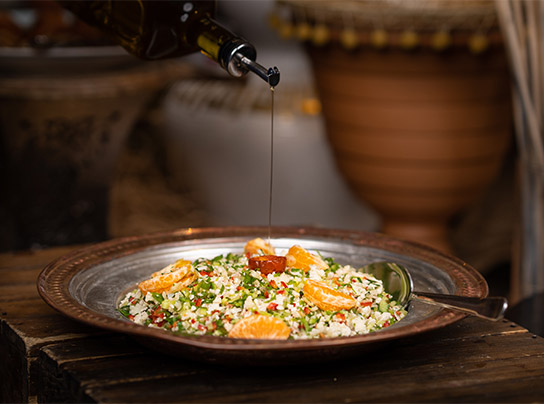 Flavor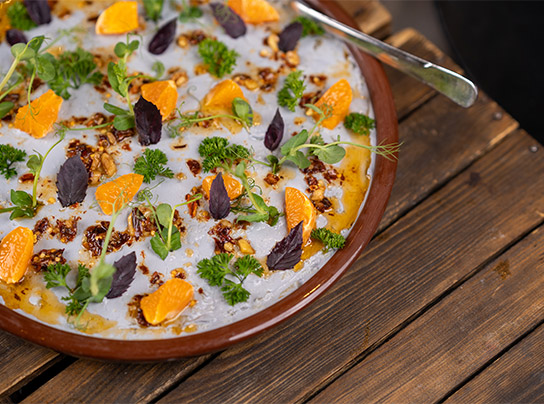 November 04, 2021 — December 31, 2023
Rest 'N Taste
Crown your stay with extraordinary tastes. Enjoy the unique gastronomic experience that Akra offers.
Discover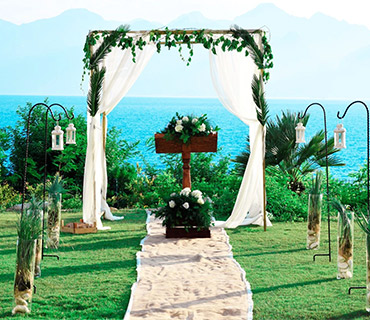 January 01, 2023 — January 01, 2024
Wedding Holiday
Imagine a wedding ceremony at Akra accompanied by the Mediterranean view with rich shades of blue and Bey Mountains.
Discover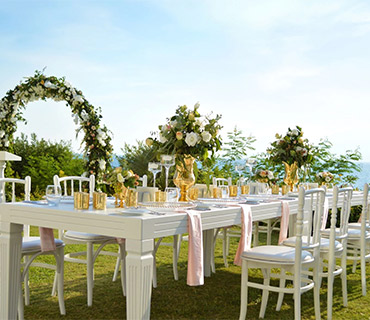 January 01, 2023 — December 01, 2023
All in One
The pre-wedding cocktail party, wedding dinner and after-party, all of which are the most joyful details in your journey to eternal happiness, are now much more unique with the special venues of Akra, combining classiness with grace.
Discover