Wedding
Imagine an unforgettable wedding with a perfect organization designed with elegant details in the charming atmosphere of Akra.
Open your heart to Mediterranean.
Imagine an unforgettable wedding with a perfect organization designed with elegant details in the charming atmosphere of Akra. Say 'Yes' to eternal happiness in the yard with a unique view or elegant ballroom that is diligently decorated in Akra, which is situated in the most beautiful location of Antalya. A dreamy wedding with a professional team and full of privileges is waiting for you in Akra, which offers several venues and concepts to be shaped as you wish.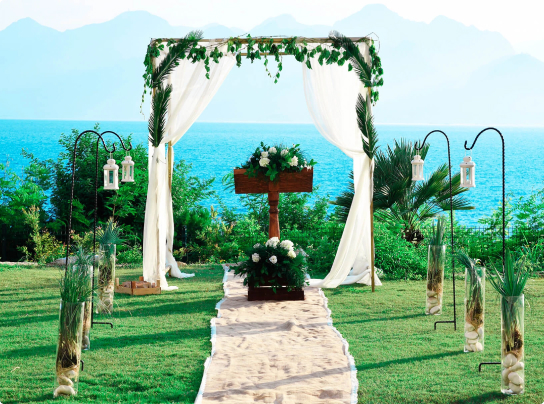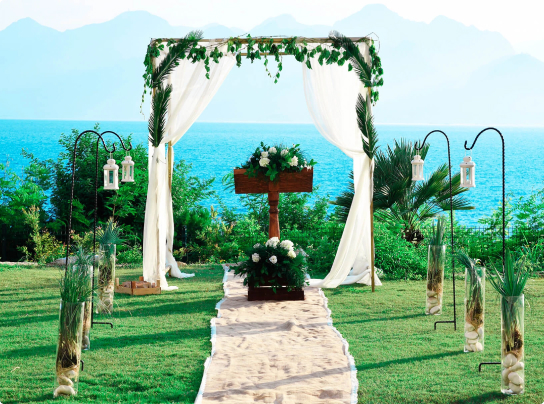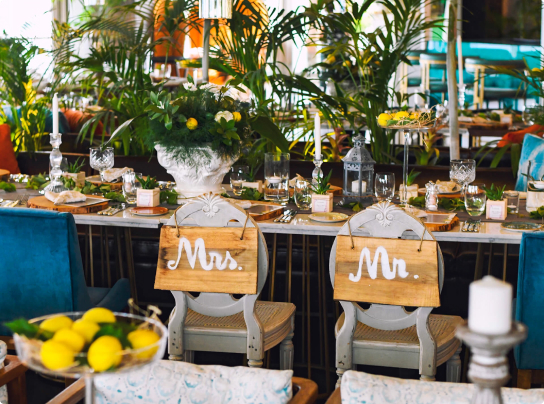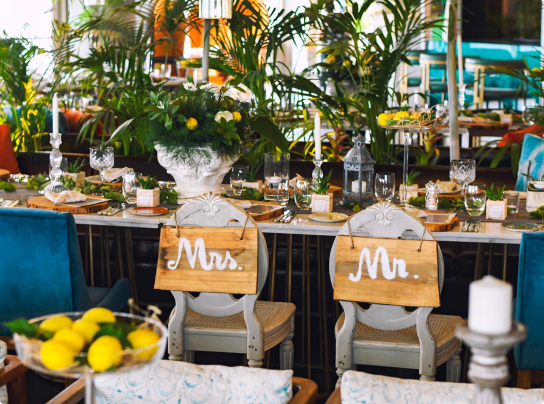 Online Wedding Consultant
Are you planning to get married soon? Are you tired of doing everything on your own? Or haven't you decided where and how your wedding will be? Making the wedding in your dreams real, Akra hosts great weddings with its annually-renewed concept. Promising couples an unforgettable wedding ceremony thanks to its modern architecture, fascinating view, flawless service quality, unique catering services and expert teams, Akra enables you to turn your wedding into a memorable experience while enjoying the privilege of saying 'Yes' to your new life. Please don't hesitate to contact our expert team for all your inquiries on this special night.
Wedding Concept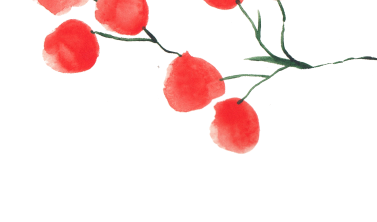 Gastronomy
Is it possible to hold the wedding ceremony without any catering service?

Gala dinner and cocktail service are provided in all wedding ceremonies at our hotel, meaning that no wedding organization is possible without any catering service.

Menu Selection and Tasting

All wedding menus, prepared elaborately by our chefs exclusively for you, will be presented to your taste. Following menu selection, we'll be waiting for you at out hotel for menu and wedding cake tasting session.
* We would be glad to host you for tasting sessions upon execution of the agreement.

Cocktail Party

Limitless domestic spirits, chips, appetizers and crudités will be served for half an hour before the wedding dinner.
*Pre-wedding cocktail service is applicable if limitless domestic spirits package is purchased.

Wedding Dinner

A menu with Starters, Hot Starters, Main Course and Wedding Desserts is prepared meticulously by our Chefs, and served to appeal to the taste buds of your guests.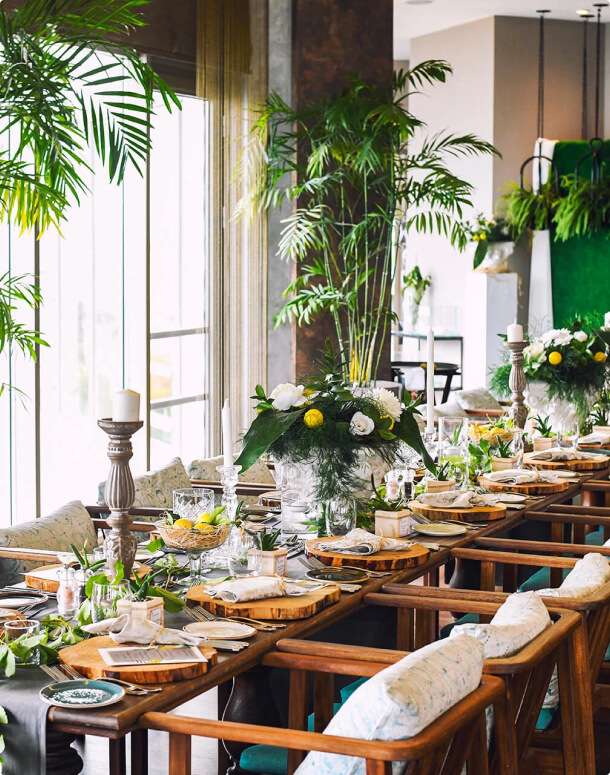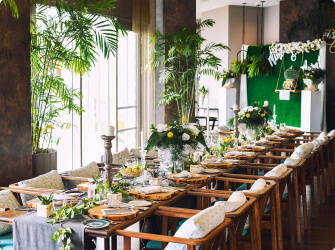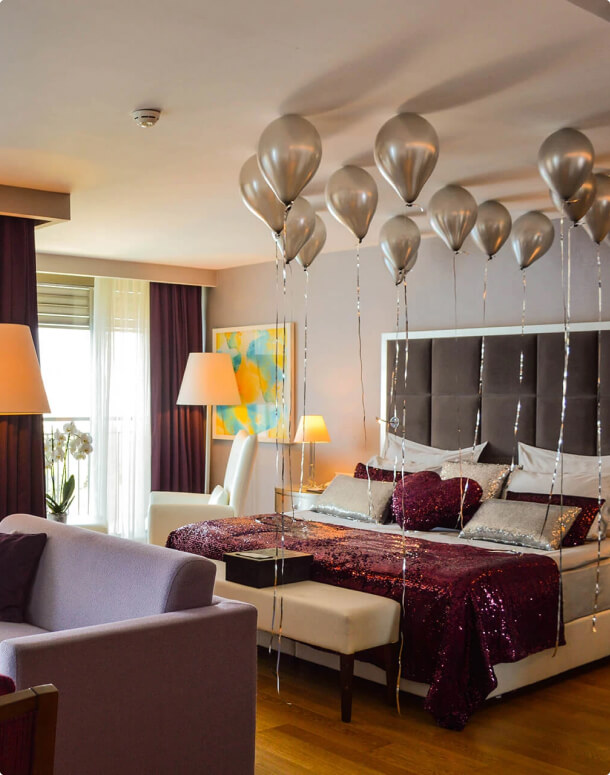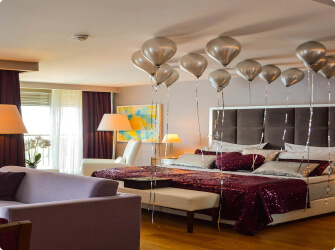 Rooms
Do you provide a honeymoon room for the newly-married couples?

Offering a completely-new luxury concept to its guests with its full-green garden and relaxing atmosphere besides the breath-taking view of the Mediterranean Sea, Akra provides the opportunity to accommodate at the suit rooms for 1 night against the splendid view of the Mediterranean Sea for the newly-married couples who have held a wedding ceremony of minimum 100 guests.

Do you offer discounted accommodation fees for our guests?

Yes, we can offer discounted room fees for your guests. For further information, please contact the sales managers.

Honeymoon Suite

Bride and Groom will be offered with the option to stay at the Honeymoon Suite for 1 night accompanied by a special Honeymoon Suite champagne, delicious treatments and the unique view of the Mediterranean Sea.
*We recommend you to make a room reservation for minimum two nights covering check-in processes for the night before the wedding, and check-out processes for the day after the wedding. This will eliminate the wedding-day stress.

Family Preparation Room

Use of preparation room until the end of the wedding for all preparations of the Bride and Groom's families.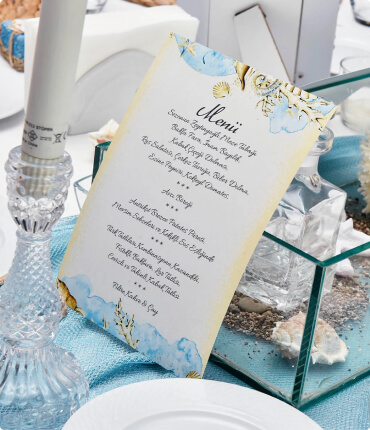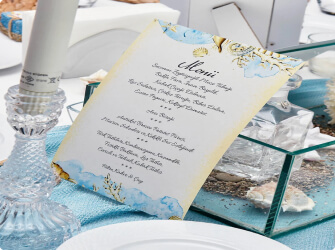 Wedding Assistant Service
Our Wedding Assistant, who will be at your elbow staring from menu tasting session until the wedding day, will also share your excitement on the wedding day.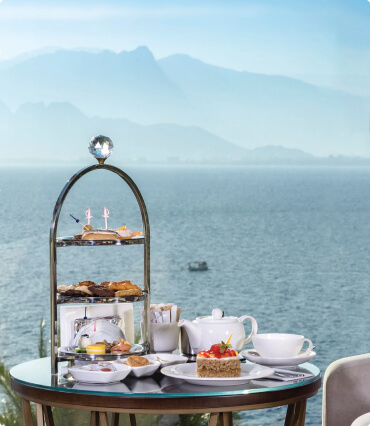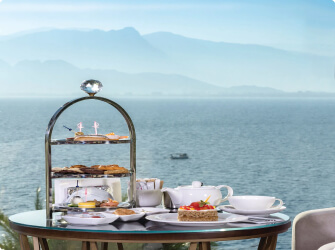 Breakfast
Honeymoon breakfast will be served to the newly-married couples at their Honeymoon Suites against the unique view of the Mediterranean Sea with the special presentation by our chefs.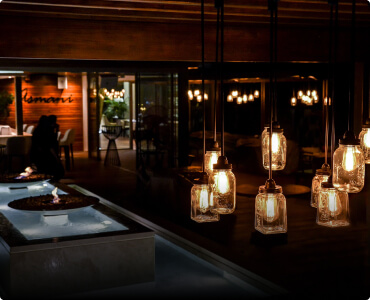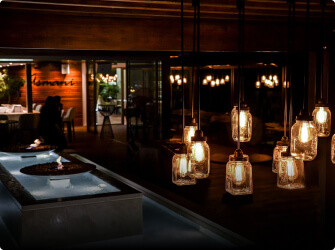 Wedding Anniversary
We host our couples on their first wedding anniversary for 1 night with room, breakfast and accommodation pension to remind them of their happiest times, besides a bonus dinner at Asmani Restaurant on the 10th floor of Akra.
*Accommodation service is provided depending on the availability
White table & chair dressing, hotel's menu cards, styrofoam cake are provided free-of-charge by the hotel.
Music (Orchestra & musical system), decoration and photo shooting are not included.
Organization firms should be contacted for music and decoration.
Get Information About the Wedding