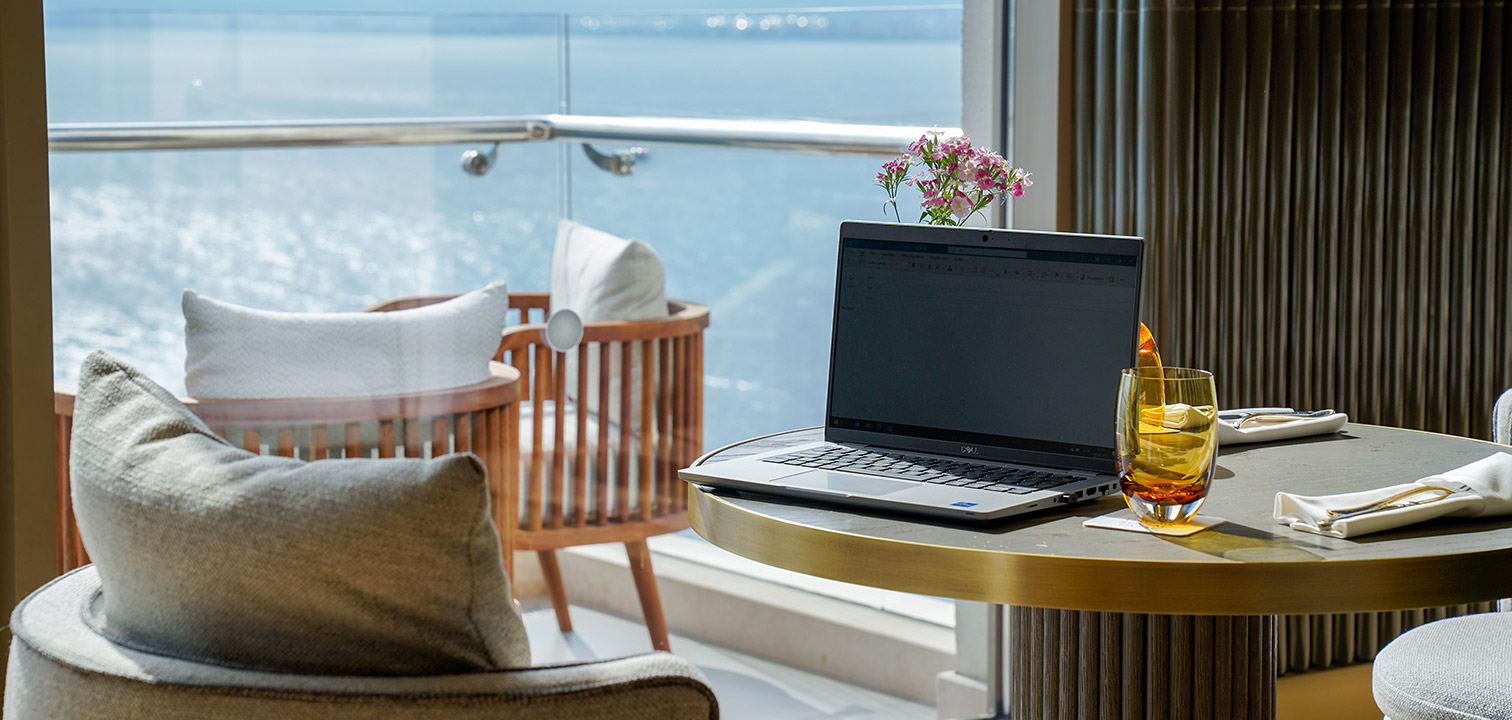 Akra Hotel
April 28, 2023 - May 31, 2024
The Pleasure of Work and Vacation Together at Akra Hotel!
Akra Hotel, with its location in the city centre, modern design and wide range of facilities, allows you to enjoy work and vacation together. While you feel at home and office in its comfortable and elegant rooms, enjoy the privilege of working in the endless blue of the Mediterranean.
Also, you can savor a unique gastronomic experience with our gourmet delicacies while enjoying a vacation in the heart of Antalya with our fitness centre, swimming pool and spa.
Services included in the Workation Package offered by Akra Hotel:
In addition to the use of the fitness center equipped with state-of-the-art equipment until 22:00, you can train with private trainers once a week (* Valid for accomodation of 1 week or more),
One vegan menu option per week at TheLifeCo Akra Antalya (* Valid for accomodation of 1 week or more),
One session of Blood Analysis and healthy nutrition counseling with TheLifeCo Akra Antalya's healthy life coaches (* Valid for stays of 1 week or more),
A fast and secure internet connection,
A tea/coffee setup in the room,
Breakfast until 12:00,
Printer facilities in the hotel,
Large table and comfortable chair in the room,
A relaxing area for work,
Furnished balcony/terrace with the view of Mediterranean,
The use of Spey's shared office between 08:30 – 18:30 (additional charge),
Urban Chic Lounge privilege for accomodation of 21 days or more in Deluxe Sea View rooms.
Urban Chic Lounge at the Workation Package
At the Urban Chic Lounge, located on the 10th floor of Akra Hotel, our guests enjoy a unique working experience with delicious snacks, drinks included in the concept and a fascinating Mediterranean view.
Urban Chic Lounge is free of charge on the 10th floor of Akra Hotel for guests staying in the Panorama, Ocean and Infinity suites, Mediterranean Suite, Corner Deluxe Sea View rooms, and Deluxe Sea View rooms for 21 days or more. Guests staying in rooms other than these room types can use the Urban Chic Lounge for an additional fee.
Service Hours
Breakfast: 07.00 - 12.00
Lunch: 12:30 - 16:00
Snacks: 16.00 - 18.00
Dinner: 18.00 - 21.30
Local and foreign drinks service within the concept: 12:00 - 24:00