TheLifeCo Akra Antalya
Get ready for a pleasant experience by healthy diet programs, relaxing therapies and activities that will make you feel good.
In a spacious atmosphere of 2.500 m²; take good care of yourself by well-being, health, beauty, anti-aging, exercise and spoiling SPA care services. Serving every day between 08:00 AM - 10:00 PM, TheLifeCo Akra Antalya is waiting for you for a healthy and peaceful experience against the unique view of Mediterranean.
Detox / Cleanse Programs
Healthy Nutrition Programs
Weight Loss Program
Diabetes Recovery Program
Liver Support Program
High Cholesterol Reduction Program
Hypertension Treatment Program
Post-Covid Wellness Program
GetFit & Healthy Program
Immune Boosting Therapies
Anti-Aging ve Beauty Therapies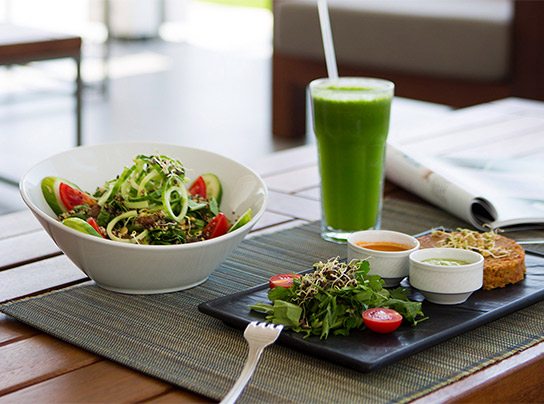 Oxygen Therapy

Moving in fresh air allows for the blood circulation to reach all tissues, and to feed them and keep them alive. The oxygen level in the body decreases due to polluted air of metropolitans and the sedentary lifestyle. Airenergy sessions that concentrate and humidify the oxygen in the air make you feel like you breath forest air.

Ozone Therapy

Ozone is a chemical compound produced by the combination of 3 oxygen atoms and is also the most important gas in the stratosphere. Ozone therapy kills viruses and bacteria that cause infection. It increases the oxygen levels in the body and is beneficial for all tissues.

Colon Cleansing

It is an effective colon cleansing method that people can apply on their own. Colon cleansing is one of the complementary medical therapies recommended in case of gas and bloating and for the people with constipation occurring when toxin load increases.

Turbosonic

It is a kind of exercise tool that consists of a sonic vibrating platform that the person stands on which promotes development of bones, muscles, blood vessels and cells. It helps to lose weight by standing on the platform for 20-30 minutes. In addition, it strengthens muscles and enhances power and strength.

Matrix Therapy

The therapy headpiece of this specially shaped device is designed to mechanically generate the same physiological vibrations that are unique to our body. These vibrations are mechanically applied externally to the body to stimulate the skeletal muscles and the nervous system harmonically and rhythmically without any pain. Consequently, the metabolism returns back to normal in a very short period of time. In this way, the healing and renewal process in the tissues at a cellular level are restored.

Redcord

It is developed by the physiotherapists in Norway. Muscles, tendons and other soft tissues that support the moving organs may by lock themselves by time due to pain and less movement. This results in pain, deterioration of movement quality and decrease in body control. Redcord methods are intended for stimulating the locked muscles and restoring normal functioning. In this way, the pain is completely relieved and decreased strength and movement return back to normal.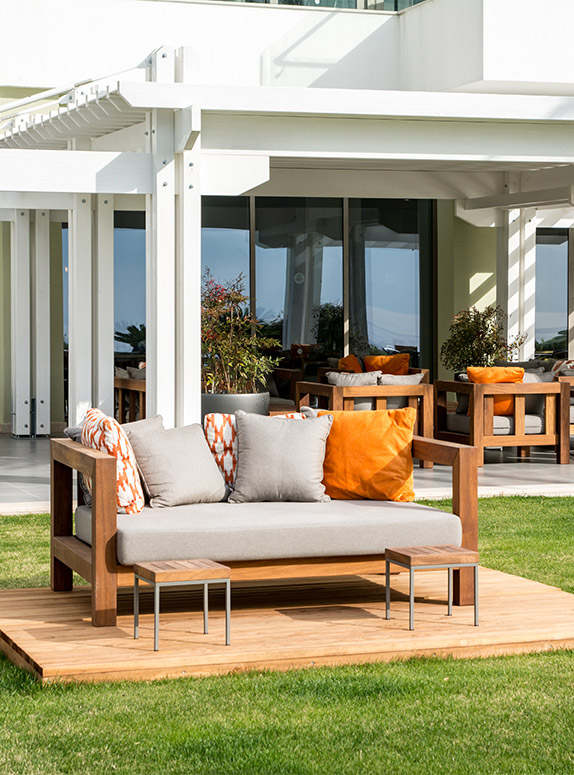 TheLifeCo
TheLifeCo Akra Antalya incorporates:
Physician, Dietitian and Nurse Room,
Live Blood Analysis Room,
Four Colon Therapy Rooms,
Twelve Massage Rooms,
Three Double Massage Rooms,
Four Therapy Rooms,
Three Skin & Body Care Rooms,
Exercise Therapy Sections,
Two Turkish Baths (1 for Ladies- 1 for Men/Ladies - Common),
Two Classical Saunas,
Two Steam Baths,
One Infrared Sauna,
Two Ozone Saunas.